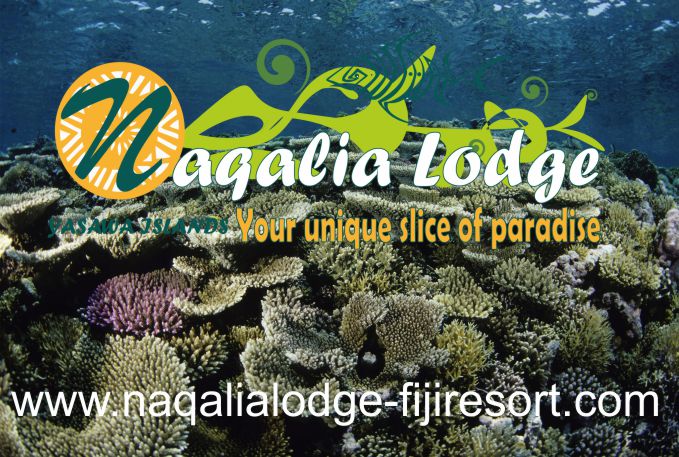 Naqalia Lodge on the little island of Wayasewa is an amazing destination for all those people that are in love with the sea life. Sharks, turtle , every kind of fishes and an incredible variety of corals are await you. The family of the corals are divided in 2 big groups : Soft Corals and Hard Corals.
Soft Corals
Called soft corals because they do not have hard, rigid permanent skeletons, this group is made up of the Gorgonians and the Black Corals.
Gorgonian colonies are attached to a hard surface by a single anchor at the base of a stem. This stem is like a tree trunk. And like a tree, gorgonians have branches. Different gorgonians have different branching patterns. The inter connected net-like branching is typical for sea fans while sea whips and sea plumes have pinnate branching pattern. The polyps live beneath the branch surface but extend their tentacles and bodies through surface openings celled apertures. The illustrations below show the various branching patterns of gorgonians.
Hard corals
This group is made up of the hydrocorals and the stony corals. Both types of coral have hard skeletons made of calcium carbonate.
There are two kinds of hydrocorals: fire and lace corals. Fire coral, sometimes called stinging coral, gives you a painful, burning feeling when it touches your bare skin. The sting is not dangerous but the rash can itch for a few days. What makes fire coral sting? Microscopic hairs called nematocysts on the tentacles of the polyps are responsible for delivering the painful sting. Fire corals have two types of polyps: stinging polyps and feeding polyps.
Lace corals get their name because of their appearance; they produce many branched, hard, calcium carbonate skeletons. In the Caribbean there are three growth patterns:branching,blade andbox. Lace corals also have feeding and stinging polyps. The polyps live in small pores in the skeleton. The pores look like cups. Lace corals are usually shades of purple, burgundy or lavender at the base, fading to pink and white out to the branches' tips. Although lace corals can irritate bare, sensitive skin, their stinging cells are not as powerful as those of fire corals.
Related Posts
---
---