Rooms & Rates
Feel just like at home with Naqalia Family
Feel just like at home with Naqalia Family
Your unique slice of paradise

There are various kinds of accommodations and holiday packages, open to a large mix of guests, some who are traveling around the world for many months and are budget conscious, as well as families travelling with kids and couples who have planned a special holiday or honeymoon.
All the prices are in Fijian dollars, and include 3 meals each day and afternoon tea and coffee.
Accommodations
GARDEN BURE

The Bures are located in our beautiful tropical garden just a few steps from the beach.
The rooms are fan cooled with private toilets and showers and are serviced daily by our lovely housekeeping team.
We provide clean towels every day .
Maximum occupancy is 5 people

Bedding configuration:
All bures have a double bed and single bed.
There is more than enough room to add another single bed or a crib for an infant.
PRICE per night double occupancy 300 FJD
(including 3 meals)
Single occupancy 230 FJD
Additional people in the same bure 100 FJD each
Kids over 6 years old 100 FJD in the same bure
Kids under 6 years old are free (40 FJD meal plan; paid at the resort)



BOOK NOW



DORMITORY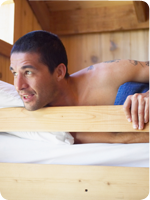 If you are looking for good time with a great value and want to share it with other world travelers, our 5 to 10 beds dorm is the best choice.
With daily housekeeping, quality pillow, mosquito net, bedside table, fan and ensuite bathroom.
PRICE (including 3 meals) per night 120 FJD



BOOK NOW



CAMPING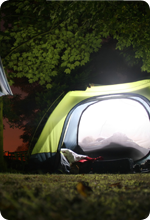 For all the backpackers that wish to enjoy the camping in Fiji. We love giving the opportunity to pitch their tents in our tropical garden and we allow them to use all the dorm facilities. One of the best ways to sleep under the sky and feel free to have your own place.
PRICE (including 3 meals) per night per person 70 FJD
p.s. Is possible to rent tents



BOOK NOW



CLIMATE FIJI
In Fiji you will generally experience a mild tropical climate in winter months. The weather varies from Viti Levu to the Yasawas islands. On the main island nights will be cool, perhaps 16-20 degrees Celsius with some spells of cloudy weather and rain. The days are generally hot and humid.Yasawas islands, instead, enjoy hot and dry conditions most of the time, with the highest number of sunny days in Fiji.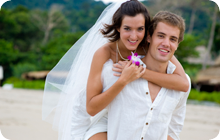 A Fijian honeymoon is something that you will always remember, like one of the most memorable and magical moments of your life.
A great opportunity to get close to nature and discover the beauty of the Yasawa islands. Get up with the sun and enjoy a stunning sunset. Once in your life just feel the freedom of the nature and follow your instincts. Taste the wild life of an unbelievable journey.
Diving in Fiji offers the Scuba Enthusiast a combination of the most dramatic vertical wall terrains, colorful coral (hard corals, soft corals, brunch corals etc.), a lot of different kind of sharks and a large variety of tropical fishes !
DINING
The dining at Naqalia Lodge is a unique and flavorful experience of Fijian food, tradition and culture. It is also a great way to understand the local customs, rituals and ceremonies while tasting and discovering some of Fiji's greatest food.
In addition to our Fijian menu, we also prepare some delicious western dishes, and can customize meals for vegetarian or vegan guests. On request we can arrange gluten free meals or special lobster dinners.
Ask our staff to learn how to plant the typical tubers of our region. Each week we hold a traditional Fijian Lovo (Melanesian oven) with seafood, chicken, pork and a range of traditional Fijian root crops and vegetables.

THE BURE
Bure (pronounced boo-ray) is the Fijian word for a wood-and-straw hut.
Originally such structures were entirely built by hand.
In the Fijian culture there are two type of houses. One that we call Vale, which where the families lived, and the second one is the Bure where the males of the clan met, ate, and slept.
Today the term Bure is usually associated with the hotel bungalow with all the comforts and facilities of a western hotel room.

THE LOVO
The Lovo is just an underground barbecue where all the food is cooked over hot rocks and coconut shells.
Watching the preparation of the Lovo is almost as enjoyable as eating the food that comes out of it.
There are few simple steps to follow:
First is to select and then place the right stones in the hot fire to absorb the heat.
Second is to wrap all the food (fish, pork, potato, chicken, etc.) in banana leaves.
Finally the food is placed together with the stones in the lovo and covered with roots.
After two or three hours of slow cooking get ready for a great dinner.

Availability & Bookings
Just click to make your dreams come true.
BOOK NOW