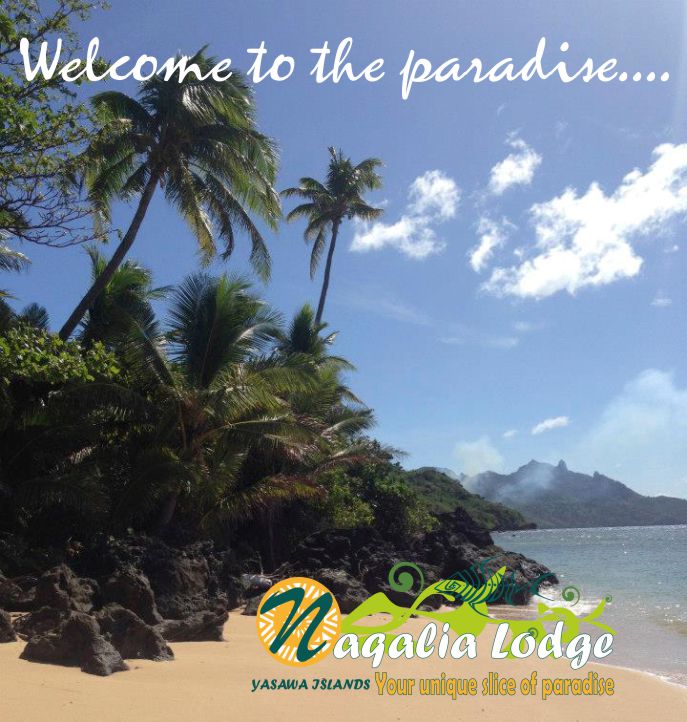 Naqalia Lodge – Fiji Resort
Welcome to the paradise .Naqalia Lodge is a charming and traditional community-owned resort located on the little island of Wayasewa (Wayalailai). The Tagova Clan built the lodge using local artisans, for the purpose of sharing their beautiful and pristine area with visitors from all over the world.
Naqalia Lodge is found in a secluded Fijian landscape with a magnificent volcanic backdrop and palm-fringed white sandy beach. It is possible to snorkel in the turquoise water, where the pristine reef and the vibrant marine life await you. For the more adventurous there are natural forests for hiking, the ocean for free diving, cave diving or kayaking and plenty of other activities. Or just feel free to laze on the beach enjoying the tranquility, panoramic views, traditional hospitality, and Fijian style cuisine, courtesy of your Naqalia family!
Naqalia Lodge is the perfect place for your honeymoon, your Fijian style wedding, an adventure trip enjoying the water activities or just a relaxing experience surrounded by the Melanesian culture and tradition.
Related Posts
---
---