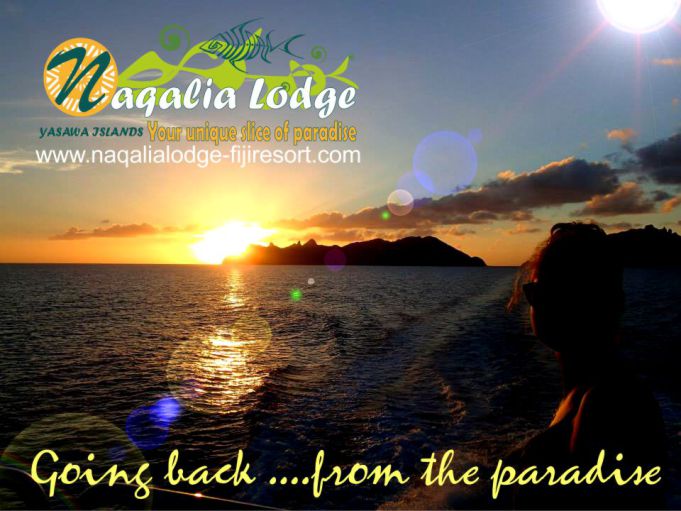 Naqalia Lodge – Going back …from the paradise – Yasawa islands
Going back … from the trip around the Yasawa islands, to go back home, or maybe just forward to some new adventures, or back to work in Australia or New Zeland, or back on track to an around the world trip, is always hard. Is hard to leave from this magic islands with: amazing sunrise, great snorkeling, stunning landscape, big smiles, Kava hangover, idyllic sunset and more …
But you will bring with you a lot of good vibes and memories that will be saved in your heart and in your mind forever. Swim with the sharks and the manta ray; meet some amazing clown fish; get lost in thousands of colorful corals; a sweet smile of a friend just met.
Visit the islands means having the opportunity to meet the people that head-on is proud to belong to this land and this country, with their traditions and cultures. Proud to be Fijan, proud to belong from his own clan and his own village.
Fiji for Fiji …. but Fijian are ready to share with everybody all this. … Come to Fiji … and be Fijian at least once in your life .
Related Posts
---
---