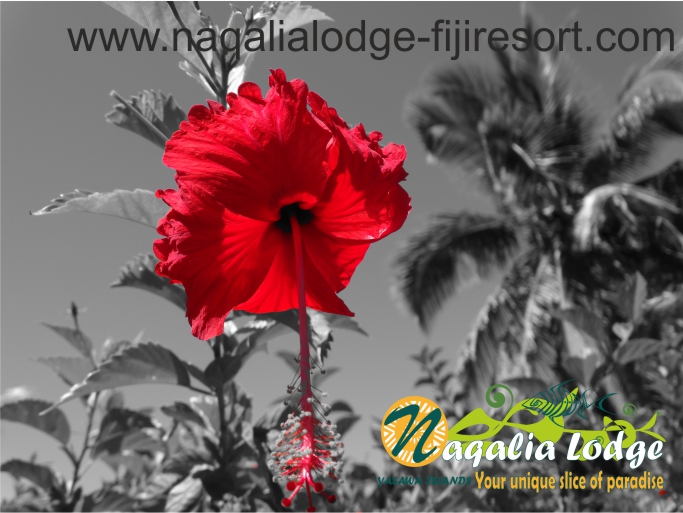 In the beautiful tropical garden of Naqalia Lodge there are many different kind of flowers,plants and trees.
But one the most stunning flower is the "Hibiscus".Hibiscu is a genus of flowering plants in the mallow family, Malvaceae. It is quite large, containing several hundred species that are native to warm-temperate, subtropical and tropical regions throughout the world. Member species are often noted for their showy flowers and are commonly known simply as hibiscus, or less widely known as rose mallow.There is no exact meaning for the Hibiscus flower. However, some people believe that this particular flower is a representation of royalty. Other people believe that it is a symbol of beauty.In Hawaiian culture the hibiscus flower symbolizes royalty, power, and respect. Often worn by the old kings and queens of the Hawaiian islands, the hibiscus became associated with the ruling class.
At Naqalia Lodge you will enjoy the beauty of this flower all days of the year.
Related Posts
---
---
Comments & Discussion